Manufacturing and Sales of Nonferrous Metal Products
We handle a wide range of products from nonferrous metals to electronics-related products.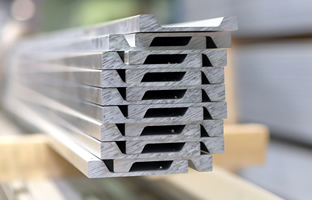 We help you procure a variety of materials from nonferrous metals such as wrought copper and aluminum products to various resin products and electronics-related products such as electric wires and cables. Yamakin has nurtured its expertise while meeting with customers' demands and expanding the procurement networks of each material. We can respond to your requests for procuring special materials in right quantities on the right schedule based on careful consulting.
Main Products
Wrought Copper Products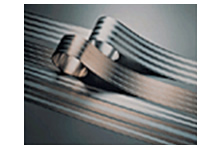 | | |
| --- | --- |
| Copper and copper alloy plates and strips | Copper and copper alloy pipe joint |
| Beryllium copper for springs, plates, strips, and wires made of phosphor bronze and nickel silver | Various composite plates, strips and wires |
| Copper band containing copper and silver | Various connector materials |
| Copper and copper alloy bars | Various lead frame materials and lead materials |
| Copper plates and strips containing silver and tin | Lead plates, tubes, and wires |
| Copper and brass deformed bars, wires, and tubes | Various alloy castings |
| Various copper alloy rectangular wires | Zinc plates and die-castings |
| Various copper alloy wires | Solder and flux |
| Various wires and strips with copper alloy plating | Titanium plats, strips, bars, and tubes |
| Copper band containing copper and silve | Bare metal scrap |
| Copper band containing copper and silver | |
Aluminum Products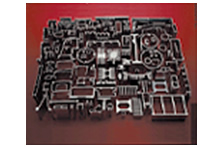 | | |
| --- | --- |
| Aluminum and aluminum alloy | Aluminum alloy brazing materials and brazing sheets |
| Free-cutting light alloy tubes and bars | Various processing |
| Bright aluminum alloy plate and strip formed materials | Magnesium alloy |
| Aluminum alloy casting and precision casting | Aluminum alloy plates for memory disks |
| Aluminum and aluminum alloy and bare metals | Aluminum die materials |
| Various heat exchangers | Functional surface treatment materials |
Electronics-Related Products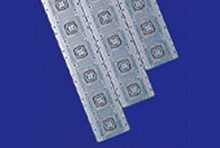 | | |
| --- | --- |
| Semiconductor materials | Magnetic materials |
| Resistor and capacitor materials | Glass sealing materials |
| Terminal connector materials | Sintered materials |
| Electronic connector materials | Materials for measurement and control |
| Materials for electronic magnetron | Wiring materials for electronic equipment |
| Materials for compact precision motors | Optic fibers related materials |
| Heat generation materials | Semiconductor gallium materials |
| Heat dissipation materials | Chip component mounter |
| Elastic materials | Processing of precision components |
| Magnetic head materials | Paper and phenol laminated composite plates |
Synthetic resin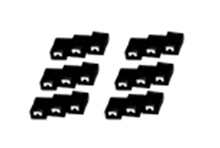 | | |
| --- | --- |
| Various engineering resins | Printed circuit boards |
| Various general-purpose resins | Paper and phenol laminated composite plates |
| Various heat-curing resins | Glass epoxy laminated composite plates |
| Various synthetic resin molded products | Metal-based laminated composite plates /td> |
| Prototype and mass production dies for synthetic resin | Ceramic laminated composite plates |
| Sealing materials for electronic components | Adhesive tapes for electronic components |
| Ultraviolet (UV) curing resin and adhesive | Electronic function materials |
| Ultraviolet (UV) curing equipment | |
Wires and cables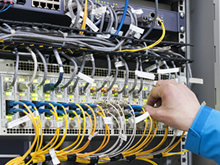 | | |
| --- | --- |
| Covered electric wires | High-heat-resistance insulated wires |
| Power cables | Flat cables and ribbon cables |
| Bare wires | Oxygen-free copper speaker cords |
| Winding | Optical fiber cables |
| Communication cables | Optical data link and digital link |
| Wiring cables for electronic devices | Optical fiber scopes |
| Cables between electronic devices | Cables for industrial robots |
| High-frequency coaxial cables | Mobile power products and insulation materials |