Our Plants
Our domestic plants handle a broad variety of nonferrous metal processing.
Yamakin owns plants in Isesaki, Gunma Prefecture, and in Sakai, Fukui Prefecture, providing nonferrous metal processing services such as slitting and cutting. These plants enable us to handle a serious of entire processes all by ourselves ranging from procurement of materials, processing, and manufacturing of prototypes to distribution of products.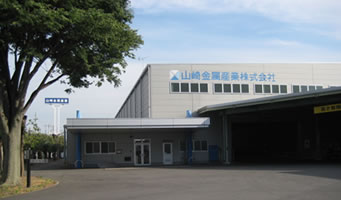 Gunma Plants (First Plant, Second Plant, and Third Plant)
●Address: 6221 Mimuro-cho Isesaki, Gunma Prefecture
●Site area:23,800m2
●Building:6,300m2
●Main processing items: Manufacturing of various heat sinks and other processing using the latest machining center and NC lathe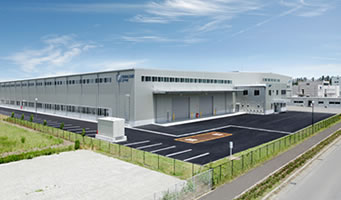 Fukui Plants (First Plant and Second Plant)
●Address: 2-8-1 Technoport Mikuni-cho, Sakai, Fukui Prefecture
●Site area: 25,360m2
●Building:14,300m2
●Main processing items: Processing of aluminum thick plates for LNG carriers (aluminum plates for aluminum SPB tanks, welding of longitudinal and transverse frames, etc.)
Yamakin acquired ISO14001 and 9001 certification
Yamakin Japan Co., Ltd. has acquired (screened and registered) the environmental management system ISO 14001 and the quality management system ISO 9001 based on the screening of the Japanese Standards Association. In our operations, we will further promote resource conservation and recycling activities, while in our business, we will focus on the proposal-based sales approach to reduce impact on the global environment as a company that provides outsourcing services associated with material procurement, focusing on the distribution of nonferrous metals. Our quality policy is to "continue to provide services and products capable of earning the trust of customers and strive to improve the quality management system". All our employees strive to implement and maintain the quality management system in daily operations based on the full understanding of our quality policy.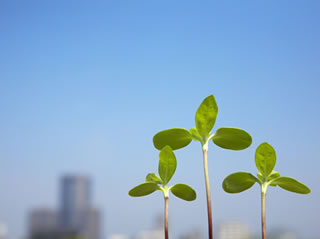 Integration with a distribution center ensures just-in-time delivery (Gunma Plants)
The plant and the distribution center are combined at the Gunma Plants in which the cutting-edge distribution system is established such as entirely-automated multi-layered racks and computer-processed dispatch control. We achieve just-in-time delivery and have won the trust of customers as a partner that employs the kanban system and has zero inventories.